Tuesday,
06 November 2012
18:00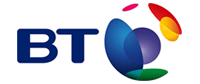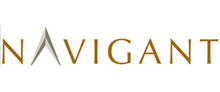 Future development of the Fund Management and Platforms markets in the post-RDR World
Speaker: Kenn Taylor, Managing Director at Navigant and expert industry commentator on RDR
Background:
In 2005, Navigant predicted that Retail Investment Platform assets would reach £300bn by the end of 2014. Assets had grown strongly to reach over £220bn at end 2011, so that prediction looks broadly on track. However, with 30 players now in this now crowded market what are the prospects for continuing growth and in which areas?
As the Retail Distribution Review heads towards implementation, emerging strategies and pricing have become clearer. Navigant have started to formulate their views on the future direction and flows in each sector of the retail Financial Services market, reviewing their projections to build in these latest developments in regulation and investor trends. This session will share the new projections and discuss the implications for distributors and providers.
Kenn Taylor
Kenn is a Managing Director within Navigant's European Financial Services Practice, with over 30 years experience in the industry. Kenn leads Navigant's Investment Management team and is a respected commentator on the key issues facing the asset management and L&P industries, most recently gaining widespread coverage for his thought leadership on the implications of the Retail Distribution Review across all sectors of the UK Financial Services industry. His 30 years experience within the retail financial services industry is based around a strong life, pensions and investment background, across product, business, sales and marketing functions. Kenn was a Board member of Prudential Financial Services and since joining Navigant has led a variety of assignments for the leading UK Life Companies, Retail and Workplace Platforms and Asset Managers.
Ewen Fleming, Managing Director, Navigant Consulting Europe
will chair the meeting.
The session will be followed by drinks, canapés and networking.