Thursday,
28 April 2016
18:00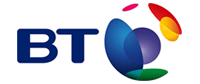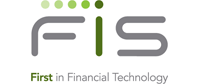 Mutual Distributed Ledgers Without The Money
Speaker: Professor Michael Mainelli FCCA FCSI FBCS Executive Chairman, Z/Yen Group
Background:
Background:
For some two decades mutual distributed ledger technology adoption has been held back by concerns over complexity and security. However, the enormous technical success of Bitcoin's blockchain since 2009 has unleashed a torrent of innovation in banking, insurance, and trading, ranging from OTC derivatives clearing, to motor policies, to Know-Your-Customer/Anti-Money-Laundering applications, all using distributed ledgers. Professor Michael Mainelli and his firm Z/Yen are, and have been, at the forefront of this technology since the 1990s. Michael's presentation will explore what is a mutual distributed ledger; what can these ledgers do; how do these ledgers affect trusted third party roles, such as banks, exchanges, lawyers, and accountants; what are the promises and perils in the brave new world of smart contracts, colored coins, and cryptocurrencies; and how might traditional financial services firms and their regulators respond, particularly to the possibilities ledgers without tokens or coins afford.
Z/Yen's work in mutual distributed ledgers dates to 1995 when they created some to provide case management systems that could be shared amongst groups of people in highly-sensitive situations. Until recently, MDLs have been perceived as complex and possibly insecure, but with the increasing confidence people place in cryptocurrency technology, the use of MDLs is growing rapidly. Z/Yen have been active in using MDLs already in insurance, banking, know-your-customer, anti-money-laundering, gambling, and other financial markets. Z/Yen have probably built more, and a greater variety of, MDLs than any other firm, so Michael is well-placed to compare and contrast the many different approaches from Bitcoin's blockchain through to simpler 'agnostic' broadcasting
Alderman Professor Michael Mainelli FCCA FCSI FBCS
Executive Chairman, Z/Yen Group
A qualified accountant, securities professional, computer specialist, and management consultant, educated at Harvard University and Trinity College Dublin, Michael gained his PhD at London School of Economics where he was also a Visiting Professor. He co-founded Z/Yen in 1994, the City of London's leading think-tank, to promote societal advance through better finance and technology after a career as a research scientist in aerospace & cartography, then accountancy-firm partner and director of Ministry of Defence research. He has led Z/Yen from creating mutual distributed ledgers (MDLs, aka blockchain technology) through Taskforce 2000, the Financial £aboratory, Long Finance, the Global Financial Centres Index and the Global Intellectual Property Index. He is an Alderman of the City of London, Emeritus Professor & Trustee at Gresham College, a non-executive director of two listed firms and one regulator, and trustee of a several charities. He has written numerous journal papers and articles while his third book, The Price of Fish: A New Approach to Wicked Economics and Better Decisions, won the 2012 Independent Publisher Book Awards Finance, Investment & Economics Gold Prize.
.